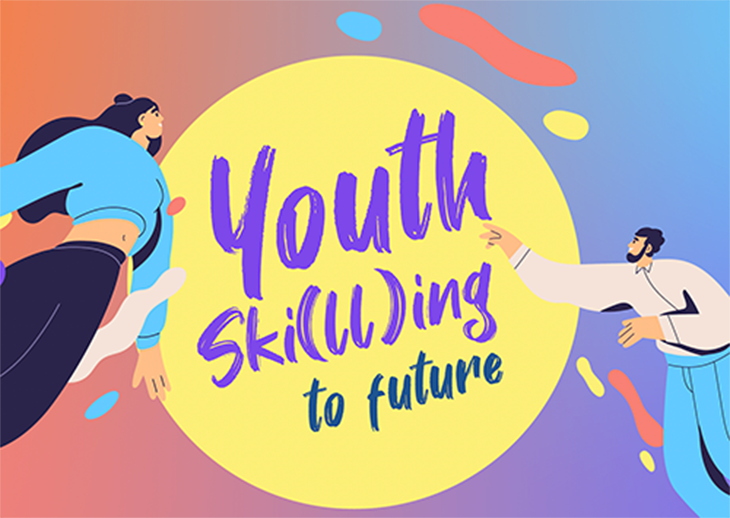 Project Duration: July 2023 – January 2025
Project Number: 2023-1-CY02-KA154-YOU-0001449708
Project Description:
The project intends to build on the outcomes of the Conference on the Future of Europe, the results of the 9th cycle of the EU Youth Dialogue and the achievements of the European Year of Youth to turn the focus on the need to equip young people with the necessary skills to allow them to meet their aspirations while ensuring that the green and digital transitions are socially fair and just. In addition, the project seeks to contribute to the European Commission's initiative to declare 2023 the European Year of Skills and aims to reinforce the efforts for the implementation of the "European Skills Agenda for Sustainable Competitiveness, Social Fairness and Resilience" contributing to the improvement and adaptation of skills, as well as promote a mindset of reskilling and upskilling to help young people improve their employability in line with labour market needs.
Specifically, the project aims to achieve two goals:
The first objective is to provide participants with valuable skills relevant to the labour market through workshops and training sessions, enabling them to be architects of their own lives, harness their full potential and strengthen their socioeconomic resilience as a precondition for meaningful engagement and civic, democratic, economic, social, cultural and political participation.
The second objective of the project is to bring together young people, policy and decision-makers to contribute to the EU Youth Dialogue. The aim is to provide an opportunity for young people to participate in dialogues and discussions, enable them to make their voices heard and enable them to formulate positions, proposals and recommendations in the areas of employability, education, training, and life-long learning on how such youth policies should be shaped and implemented at national and European levels, which will be transformed into a policy paper by the CYC to advocate for youth rights.

The aforementioned goals will be achieved through eight workshops and training sessions, which will provide participants with valuable skills relevant to the labour market and a final three-day conference.
The project is coordinated and implemented by the Cyprus Youth Council.