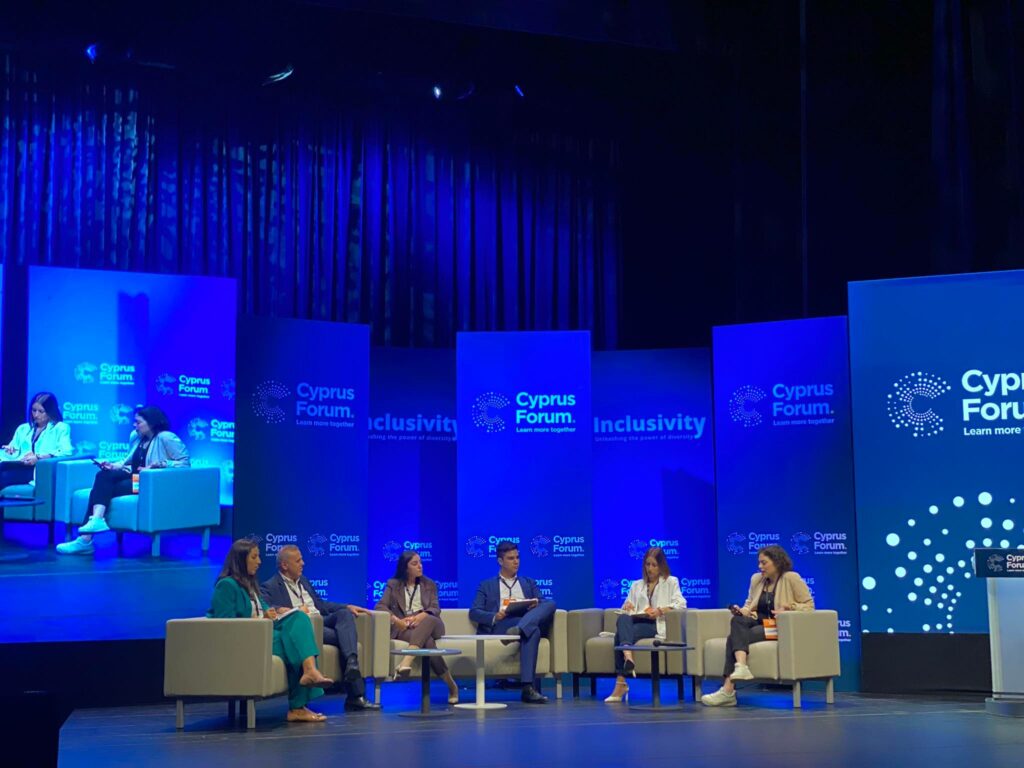 This year the Cyprus Forum orginised by Oxygono, with the collaboration of the Delphi Economic Forum, hosted fireside discussions, roundtable discussions and keynote speeches with an overarching theme of "Inclusivity".
The President of Cyprus Youth Council Maria Kola on behalf of the board of CYC, the Project Officer Andreas Kyprianides and the Communication & Marketing Officer Andrea Tryfonidou were present at the 3rd Cyprus Forum, on befalf of CYC.
In the context of the discussion at the panel with Mr. Costas Mavrides, for the #EuropeanYearOfYouth, Maria Kola, Christiana Xenofontos, Ahmet Aksunlar and Aliye Taygun, underlined the importance of the role of young people for the Future of Europe.
We would like to thank the Cyprus Forum for its independent policy-making actions in Cyprus.
#CyprusForum #inclusivity #Oxygono #DelphiEconomicForum #CYC #CyprusYouthCouncil #EuropeanYearofYouth2022