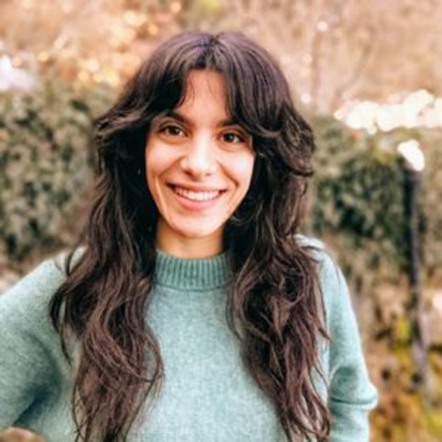 FIELDS OF EXPERTISE & INTEREST:
Personal Development
Employability Skills
Career counselling
Energy Leadership
Life Coaching
Mindfulness and Consciousness
Life Skills
Communication Skills
Team Building
BRIEF BIO:
Anna Michael has been active in the field of personal and professional development for the past 6 years. She has worked with teenagers, adults as well as professionals by helping them develop their life skills, leadership and professional development skills. Anna has over 100 hours of training experience for large and small groups in professional development, career counseling, empowerment, leadership and personal development. Through her career path she has also won a Hackathon where she had the opportunity to visit Google's offices in London for 3 days and attend lectures from top leaders in this field. She holds a bachelor's degree in Accounting and Finance and a master's degree in Career Counseling. Among her various certifications is Life Coaching, Core Energy Specialist and Mental Health facilitation. One of her most important values is personal development; that is why she constantly takes part and organizes various relevant seminars and lectures. At the same time, she has extensive experience in the field of non-formal education through her course as a scout that lasted more than 10 years. Her participation in various European projects and trainings gave her a deeper understanding of the structure and importance of life long learning. Other voluntary activities concern the field of refugees, mentoring of adults and children, support climbing in Cyprus and activism in social solidarity issues. Finally, she is the founder of Mind-Set.life and Key Account Manager for the European Youthshare project funded by Iceland, Liechtenstein and Norway through the EEA and Norway Youth Employment Grants. During her free time she teaches yoga and climbs.
WORKING LANGUAGES:
Greek/ English
MY MOTTO:
"It is one thing to study war and another to live the warriors life."
– Telamon of Arcadia