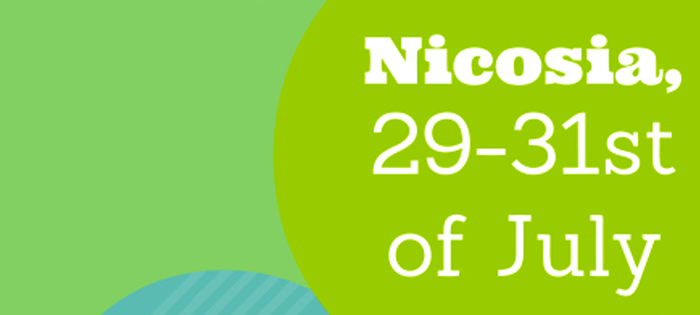 Following the outstanding success of both the 1st and 2nd Youth Summit events, EYP Cyprus is hosting the 3rd Youth Summit of EYP Cyprus on 28rd to 31st July 2016, in Nicosia. The European Youth Parliament (EYP) of Cyprus aims to engage as many Cypriots as possible in its work and allow them to gain the educational experience that its events offer.
The event will give young adults aged 18-23 the opportunity to gain a first-hand experience on the work of the organisation. The 3rd Youth Summit is an event characterized by the positive, practical and educational aspect that it has to offer to all its participants, allowing them in this way to view Europe from a new perspective. This conference will encourage them to develop independent thinking, become active citizens and broaden their horizons.
The 3rd Youth Summit will welcome 50 Cypriot delegates and 30 national and international officials who will take part in various EYP activities. This year the event will also welcome a total of 10 international delegates, with the aim of enhancing the educational experience for our delegates and improving the quality of discussions and debates. The participants will be introduced to the three integral parts that every EYP session is comprised of: Teambuilding, Committee Work and the General Assembly.
The Summit aims to further integrate individuals into the network of EYP Cyprus' Alumni. As an EYP Cyprus Alumnus, members will be given countless opportunities to attend various EYP sessions and Forums abroad either as delegates or as officials.
The call for Cypriot delegates for the 3rd Youth Summit is open until Wednesday, 20th April Follow the link https://goo.gl/Z7r250, to complete the application form and declare your interest to attend. The terms of participation can be found on our website.
For more information on EYP Cyprus and the event, visit the website at www.eypcyprus.com as well as our facebook page under the name "3rd Youth Summit – EYP Cyprus". If you are interested in supporting the activities of the organisation and help keep the youth of Cyprus participating in such events you can contact EYP Cyprus at [email protected].