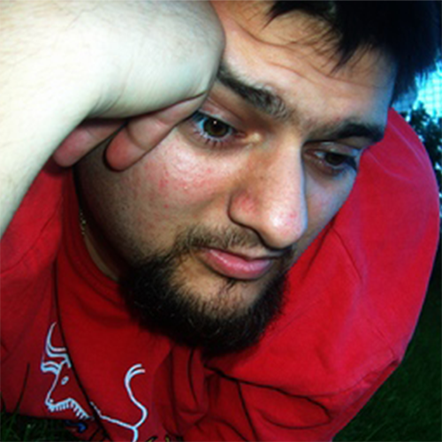 Michail Drakomathioulakis
Trainer
FIELDS OF EXPERTISE & INTEREST:
Health
Volunteering
Recognition of Youth Work and Non-Formal Learning
EXPERIENCE:
Health: Registered Nurse in Cyprus & Greece; MSc on Health Policy & Planning, Open University of Cyprus; BSc in Nursing, TEI of Crete, Greece; Advanced Life Support Provider, European Resuscitation Council; Contact Person for Cyprus, Nurses and Allied Professionals Committee, European Association for Percutaneous Coronary Interventions/ European Society of Cardiology; EVS Volunteer for the Polish Association for People with Mental Disabilities; Erasmus Student of Nursing in Spain; Papers on Non-Formal Education, European Voluntary Service & Health (available upon requesting). Volunteering: Involved as a volunteer in various NGOs since my teens; involved as a trainer in the European Voluntary Service Training & Evaluation Cycle (EVS TEC) since 2005, having delivered all sorts of trainings (Pre-Departure, On-Arrival, Mid-term Evaluation, Final Evaluation, Mentors' training, Co-ordinators' trainings, etc.); member of the Scouts of Greece advisory committee to the Greek Secretary General for Youth on the reform of the Greek policy regarding recognition and validation of volunteer and non-governmental organisations (2010); having authored three (3) papers on non-profits governance, one (1) of them focusing on the Cypriot non-profit sector, as part of a State University of New York Coursera Specialization on Nonprofits Governance (2015-2016). Recognition of Youth Work and Non-Formal Learning: Cyprus Expert on the European Training Strategy in the field of Youth, and its Competence Models for Youth Workers and Youth Trainers to work internationally (since 2016); member of the CYC & KOKEN joint committee on authoring a Policy Paper on the Recognition of Youth Work in Cyprus (2017); Alumnus, Education Course Discussion, United Nations University, in the 22nd Ship for the World Program (2010). SALTO Certified Trainer for the European Commission Erasmus+: Youth in Action Programme. Certified Trainer for the Council of Europe Human Rights Education Youth Programme.
BRIEF BIO:
Michail Drakomathioulakis has the blessing to be born in the beautiful island of Crete, Greece, and to live in the beautiful island of Cyprus. When he's not busy with providing care to patients, he tries to empower young people in chasing their dreams, and to encourage youth leaders, youth workers, youth policy makers, and other youth-related actors to provide high quality services to young people. When he has free time, he explores the rest of the world!!!
WORKING LANGUAGES:
Greek, English, Spanish, French
MY MOTTO:
I'm a Life traveller!