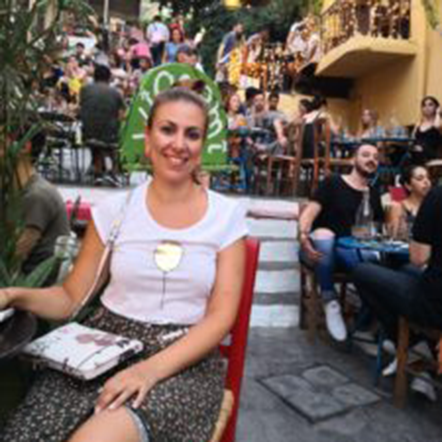 FIELDS OF EXPERTISE & INTEREST:
Gender Equality
Youth Participation
Peace
Human Rights
Youth Entrepreneurship
BRIEF BIO:
I am a primary school teacher and I feel very happy with my job because I love learning and teaching. Some years ago, I came across non formal education through different youth exchanges and trainings I attended under Erasmus + and other programs and realized how much influence it had on me. I decided to become a non formal education trainer and since then I cannot work without using non formal methodology. Using methods such as simulation, role play, debates and many more, we have the chance to explore any subject more thoroughly and also develop self-consciousness, empathy and communication skills. I worked with young people through different NGOs for the last 10 years and I am very familiar with youth programs. I have been a member of the Pool of Trainers of CYC in the past and right now I am cooperating with Cyprus National Agency for different youth projects.