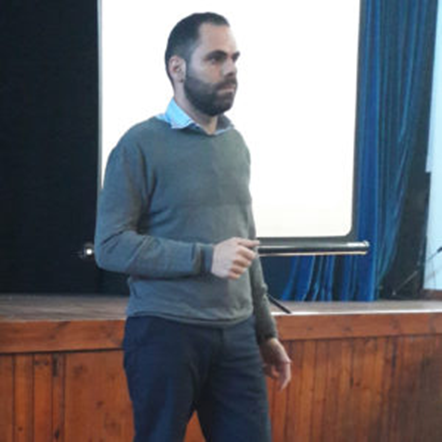 Costas Christoforou
Trainer
FIELDS OF EXPERTISE & INTEREST:
Leadership
Entrepreneurship and Social Entrepreneurship
Human Resources & Organizational Behaviour
Soft Skills Development
Life – Long Learning and Personal Development
Employment
EXPERIENCE:
Workshops as a trainee:
SME's strategic development
Learning and living the 7 effective leadership skills
Business diagnostics for consultants
Training of the trainers on Social Entrepreneurship
Social mediation in practice
Success through project management
Techniques of a smart seller & customer psychology management
Social media and internet marketing
Teamwork & Communication
Human Resource Management
Evaluation of soft skills
Professional communication skills
Conflict Management
Train the trainers
Better cross-border understanding of disinformation, propaganda and Fake News
Training course on how to prevent R-NEET from falling out from society
Workshops as a trainer:
Human Resource Management
Performance Management
Social Entrepreneurship
Self – Confidence
Emotional Intelligence
Customer service
Communication skills
Teamwork
Problem solving
Organization and time management
Employment guidance for third country nationals
The rights of third country nationals in Cyprus
Equality and equal treatment for both sexes in the working environment
Interview preparation
How to make your CV incredible
BRIEF BIO:
Costas Christoforou is an intrinsically motivated, goal-oriented professional, with over sever years of expertise in the provision of consulting services to enterprises, NGOs and individuals on matters such as Business Planning, Strategic Human Resources, Internal Organization and Organizational Behaviour. His approach focuses on creating results through the development and the effective guidance of the most valuable asset of any organization, its Human Resources. Costas is a holder of a BSc in Food Technology, an MSc in Business Administration and an MSc in Human Resources and Organizational Behaviour. As a youth worker (he is a board member of YEU Cyprus) and a trainer, he is characterized by a strong commitment to offer back to the society and facilitate the life – long learning of its members through pedagogical approaches, openness, non – formal education activities and a collaborative attitude.
WORKING LANGUAGES:
Greek, English
MY MOTTO:
Positive thinking is a way of life.